aquaculture, fish farming
Help Stop Ocean Finfish Farming!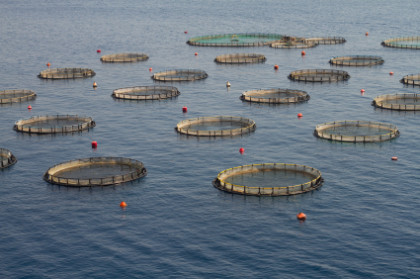 Right now, the federal government is trying to issue permits for industrial ocean finfish farms from Hawai'i to Florida. These "factory farm" facilities would use giant floating cages to grow fish all around the U.S. Some state and federal lawmakers are welcoming the development of these operations, despite strong community opposition. Chemicals and untreated wastes run through the facilities, polluting our natural waters, contributing to poor water quality, fish kills, and increased red tides and coral die off, which pose health risks to people, wildlife, and recreational and commercial fishing and other coastal businesses.
Countries like Canada and Denmark, often considered leaders in fish farming, are moving away from industrial aquaculture, due to negative impacts to the environment and communities. With restaurants and markets closed during the COVID-19 pandemic, fishing and related businesses have been struggling to stay afloat. We do not need development of an unnecessary, unwanted, dirty new industry in the U.S. It is time to protect our marine ecosystems by stopping this disastrous practice, before Congress writes a law fully supporting it.
The Don't Cage Our Ocean Coalition, a group with members working in commercial and recreational fishing, farming, consumer advocacy, food policy, and conservation, is fighting ocean finfish farming in places where facilities have been proposed and on Capitol Hill, to prevent any new federal laws promoting this industry. Join us by letting your elected officials know that you oppose ocean finfish farming around the U.S.!
First, Enter Your Zip Code